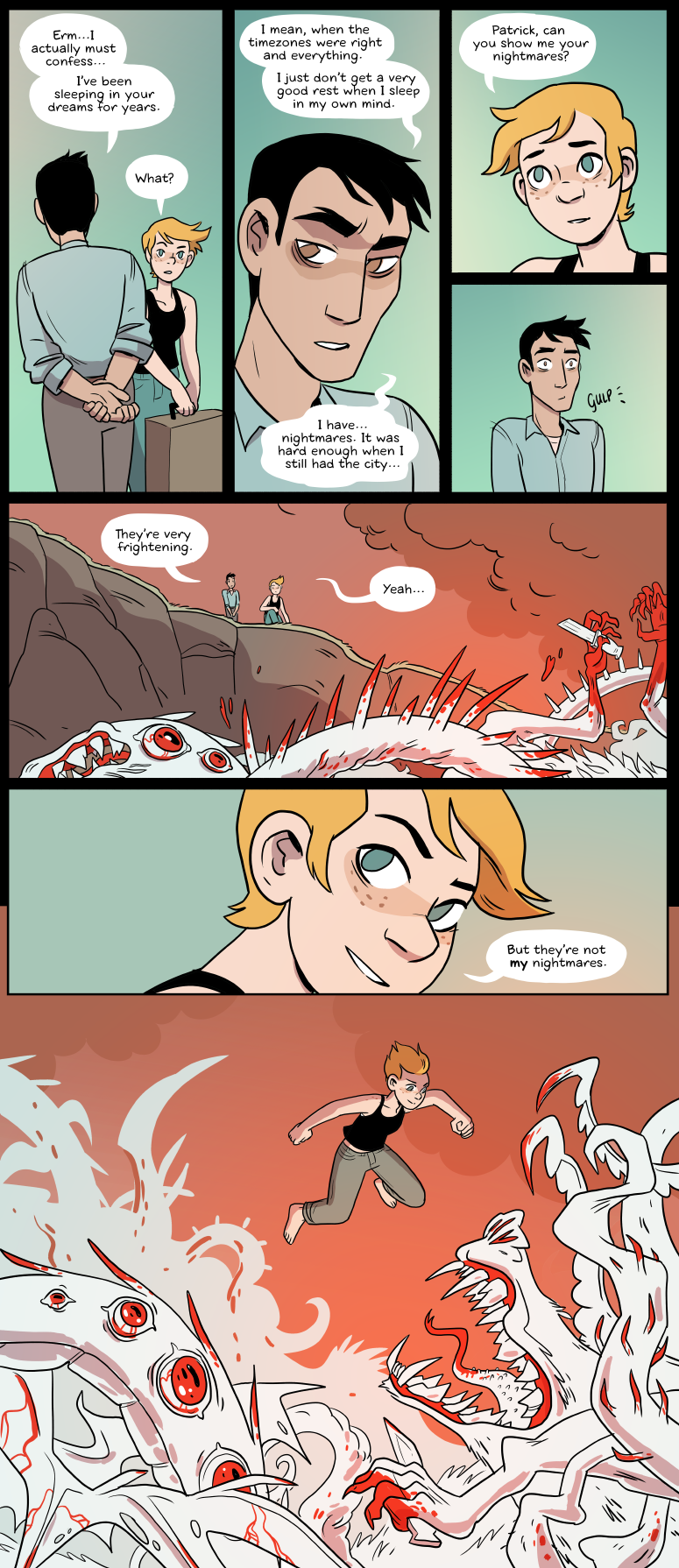 This is the end of Chapter Seven! As always, the end of a chapter is a great time to share the comic with friends.
We have been making this comic pretty much nonstop since 2012, and we're taking advantage of the chapter finishing to take a month long break. Strong Female Protagonist: Chapter Eight will return on July 24!
Chapter Eight will also be our final chapter. Don't get too sad yet – as you know, in webcomic-land chapters literally take years, and this one is gonna be a doozy! But we've always had a planned end for this story, and we're excited to begin unfolding it.
Thank you for reading.
Brennan & Molly