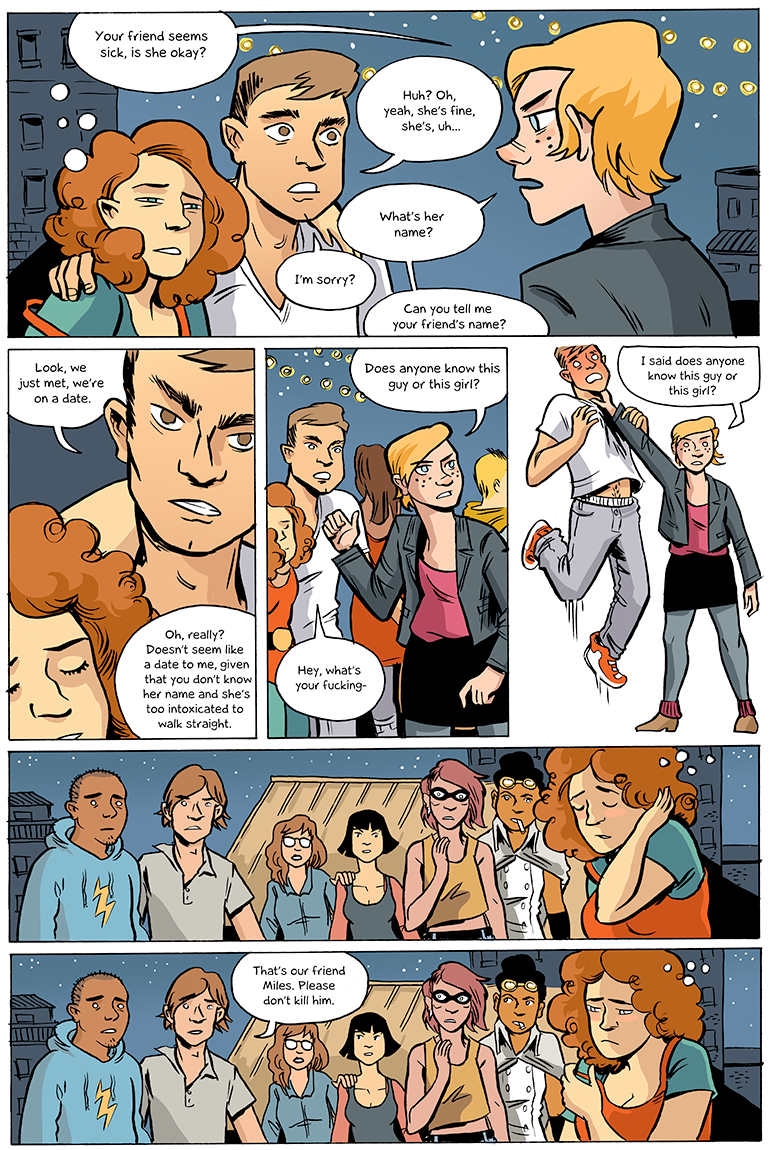 Hey Gang!
Our Kickstarter is nine days away from completion, and we just announced our final stretch goal!
SFP will update THREE TIMES PER WEEK, Monday-Wednesday-Friday, for a year, if we get to the 100k mark!
We thank you so much for the overwhelming support of the comic, both for reading, donating and sharing! You guys are the best fans in the world, and it means the world to us that we get to make SFP for you!
-Molly & Brennan