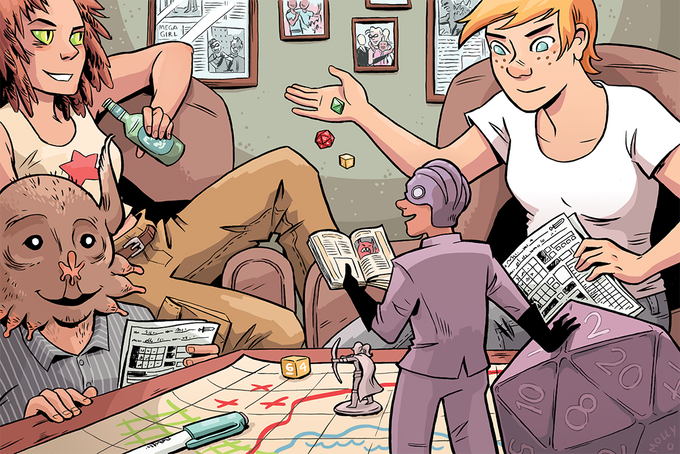 To our dear and darling readers!
Hello again, gang! Brennan here! As the poet Robert Burns once said, "the best laid schemes o' mice an' men gang aft agley," and sadly, our schemes at SFP have gang all the way agley this time. We're sorry to say we don't have any more comic for you today. Molly and Brennan want to make this final chapter of the story everything it can be, and carving out the time to get it just right has been trickier than we expected. Molly is busy writing for the awesome animated show Owl House, and getting ready for The Hidden Witch, her amazing sequel to The Witch Boy, to drop on October 30th. Brennan is now a full-time cast member and writer for College Humor, and has a rad show called Dimension 20 dropping this Wednesday on Dropout. Between all these projects, we just haven't been able to find the time to produce a final chapter worthy of our amazing readers, so rather than rushing or cutting corners, we would rather go on a longer term hiatus until we can wrap up this story in the way you all deserve. Our amazing community of readers has supported this comic for the past seven years (Holy Moly! Seven years!) and your generosity, enthusiasm and kindness have been gifts for which we cannot begin to express our gratitude. So thank you, both for your readership, and for bearing with us while we get things just right. Our intention is to start back up this winter, and we will absolutely keep you all updated both here on the website, as well as on our social media (@MollyOstertag and @BrennanLM on Twitter) when it looks like we're ready to jump back in with regular updates.
Thank you all, from the bottom of our hearts!
— Brennan & Molly