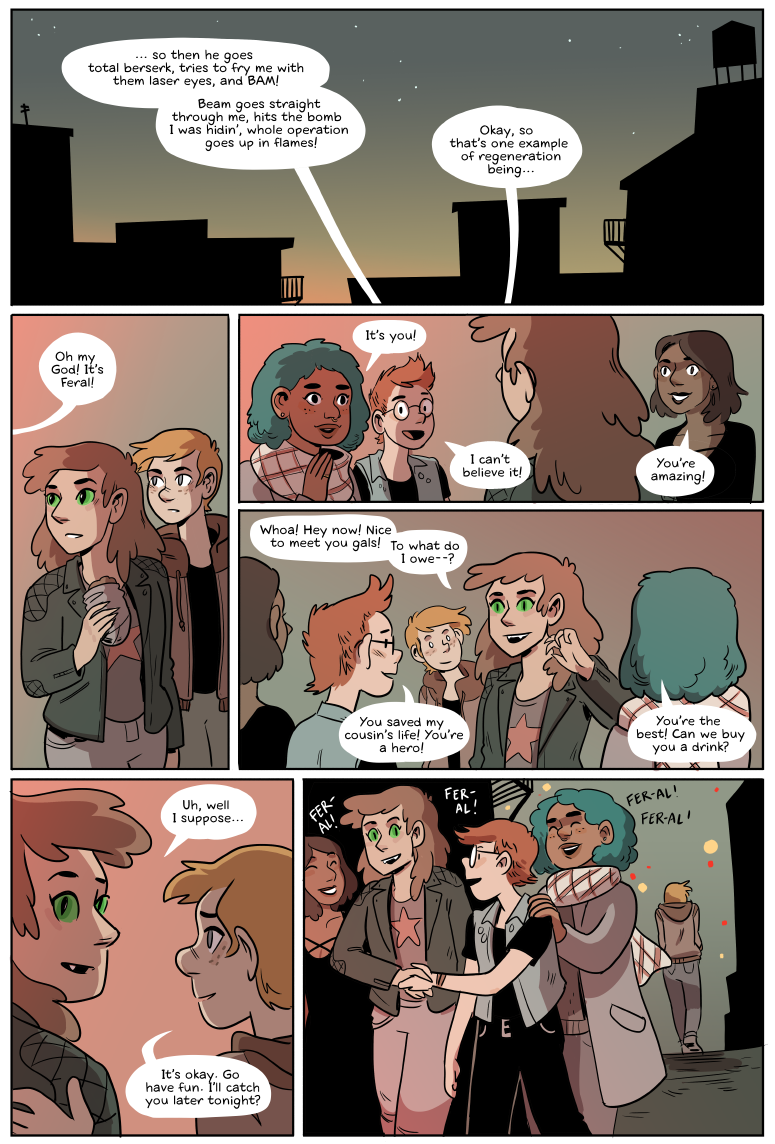 Hi guys, I wanted to thank you again for your generous donations and kind messages on Friday – you helped a series of charities in a concrete way and, personally, gave Brennan and I a lot of hope. I'm planning on doing this regularly for a variety of charitable causes (I'm thinking once every month I'll pick a charity and offer commissions for $100), so if you missed a chance to get one, there will be more! Shoot me an email if you have a suggestion for a charity to feature.
   To the people telling us to calm down, that it's not that big a deal – I deeply, sincerely hope you are right. However, at its core this is a comic about social justice, and paying attention when marginalized communities express fears and ask for help is a fundamental part of that, and something Brennan and I take seriously.
   Thank you, as always, for reading.
   -Molly