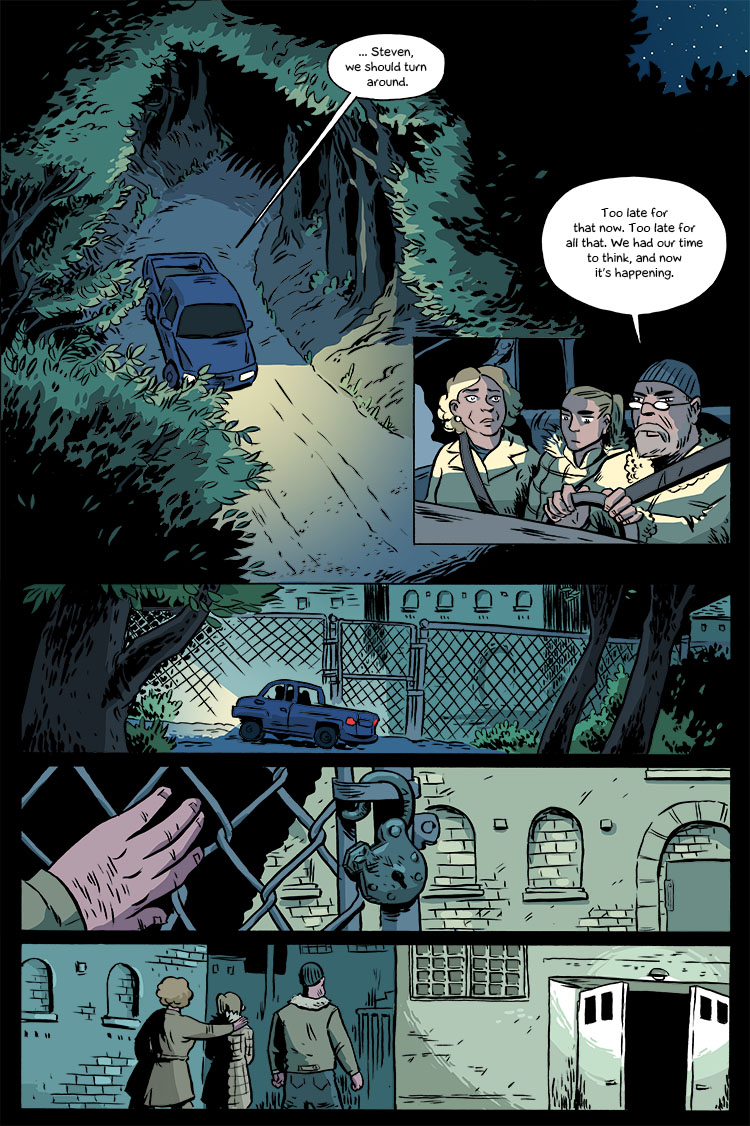 Announcements and a trigger warning for this chapter:
1. Starting now SFP is a full color comic, that's exciting!
2. We'll be at MoCCA Fest this weekend, April 5 and 6! It's at the 69th Regiment Armory at Lexington Avenue between 25th and 26th Street in New York City, and is $5 to enter. Brennan and I will both be tabling (a rare event) at table B13, come by and say hi!
3. This chapter comes with a trigger warning. Here's the short form version – click through for a more detailed and slightly more spoiler-y version:
Warning: this chapter has discussions of rape and depictions of violence, although rape and rape-related violence is not depicted.